From Our Youth Pastor
It is said by many both in the secular and in the Christian world that this generation is lost. I beg to differ. In fact this generation is not lost, instead they've found what many have lost and that's a relationship with our Lord and Savior Jesus Christ.
Instead of judging this generation let's figure out what is inside of them and embrace their creativity as the Lord uses them to take his word across this nation.
It is our job to train, educate, motivate and encourage our youth to do better for the cause of Christ. It's now time for a modern day Martin Luther King, Jr., a new Michael Jordan or Mahalia Jackson. It's a new season and a new day, and it's our job to help our kids realize that God is on their side. Pray for this Youth Ministry as we work hard to develop our new and upcoming leaders.
Peace and Blessings,
Min. Stephen Turner
About The Youth Ministry
A series of faith based programs for adolescents
Building faith in Jesus Christ
Discovering God's unique plan for your life
Developing positive self-esteem
Overcoming prejudices
Developing a respect for differences
Service those in need
Foster social change
Responding to the needs of young people
Meeting new people
Our Mission
The St. Matthews Baptist Church Youth Ministry program is designed to prepare students for effective ministry from elementary, middle school and senior high school, within the context of the church organizations.
We reach out to the youth with the love of God as revealed to us in Jesus Christ through the power of the Holy Spirit.
Our job is to help the youth grow as individuals while exploring ideas, values, and faith within the context of a supportive community of peers and adults.
The St. Matthews Baptist Church Youth Ministry is designed to help spiritually train and equip teens in the fun and Godly atmosphere to
the Glory of God.
Quarterly & Annual Events
Youth Club
Youth Outings
Youth Lock-in
College Tours
Career / College Day
Youth Conference
Youth Mentoring Events and Outings
Get Involved With Us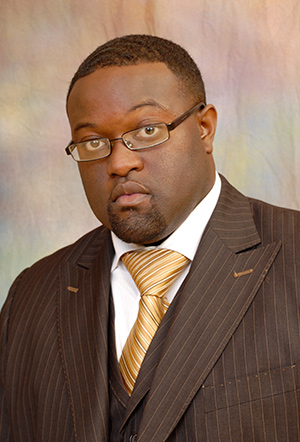 Elder Stephen Turner
President

With this pandemic our teens have been separated from friends and family.  Needing other teens to talk to and network with are important right now.  As you are preparing to go to college or start your life very soon, these days allow you to enjoy your youth before you step into responsibilities, life's challenges and all that awaits you before you grow into being a young adult. Connect with other teens so you have someone to talk to.  You are not alone.  You don't have to feel like you are in this by yourself.  Connect with other teens and laugh, go on snow trips, beach days, and enjoy your teen life with other teens.
Days: Every Wednesday
Time: 7:00 p.m.
Meeting ID: 841 6094 0739
Password: 156671
1-669-900-9128