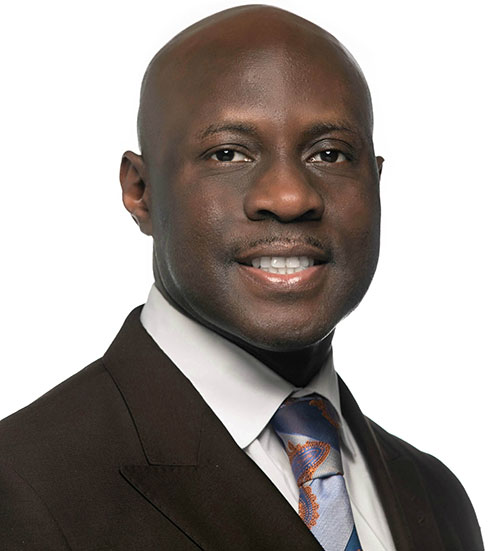 Dr. Allen S. Turner. is the proud Senior Pastor of the St. Matthews Baptist Church in Livermore, CA. He is the son of the late Dr. Allen Turner who served as the Senior Pastor of St. Matthews for 23 years. Dr. Allen S. Turner has served as the Senior Pastor of St. Matthews for 14 years.
Dr. Turner is a native Californian. He graduated from California High School in San Ramon, and then did his Undergraduated studies at Texas Christian University in Fort Worth, Texas. Dr. Turner completed his graduate studies at Fuller Theological Seminary. He is an advocate of education and progressive leadership.
Under Dr. Turner's leadership, St. Matthews has truly experienced holistic growth. In 2005, Dr. Turner received the vision from the Lord to open up another Non-Profit under the umbrella of St. Matthews named God's Love Outreach Ministries. Through this new ministry we were able to be the 1st Church in the United States to receive a multi-year, $1.5 million contract to provide Chaplaincy services for The Alameda County Sherriffs Office. This gave us the privilege to share the Gospel with over 60,000 inmates per year and oversee over 450 religious volunteers. Under Dr. Turner's leadership through God's Love we also opened a women transitonal home which took in at risk, homeless, abused, and battered women and provided them a home with Case Management services. This home was opened from 2005 to 2017. We celebrated the 12th year Anniversary by announcing that the home is now a State licensed Adult mental health Residential facility. Through this venture we now have a multi-year large contract with Alameda Health systems providing residential care for patients with mental illnesses. Under Dr. Turner's leadership God's Love also was able to take high school students who were on the verge of not graduating and under our tutorial program, we were able to help those students rise up from a low 1.5 G.P.A. to 3.0+ G.P.A. and graduate.
St. Matthews has truly been blessed under our Pastor. We have hosted 3 women conferences empowering women all across the nation. We have hosted youth conferences empowering the youth of Northern California, where we helped foster Youth leader development. Under our leader Dr. Turner we promote the focus on Faith (Our God), Family, and Community. Dr. Turner has focused our ministry on individual and family enrichment. He has geared our ministries to promote enrichment to our couples, singles, men, women, and youth by ensuring we have monthly enrichment courses and quarterly outings and retreats fostering spiritual and mental wellness. Our Pastor has helped transition St. Matthews from the Mountain to the Valley and now we moving higher to higher peaks than we would have ever imagined. Unlike most Pastor's he has maintained his integrity and focus and never left the helm no matter what the storm.
Being a teaching Pastor Dr. Turner is a seminary professor. He teaches our membership in doctrinal studies from books and curriculums he has authored. He is the author of 8 books:
"A Servants hands" – Deacons handbook and curriculum
35 days of Spiritual Healing
"The Truth" – Guide to Winning a Jehovah's witness
"The Truth" – Islam vs Christianity
Jubilee 30 Day Life Study
"The Truth" – Understanding the Trinity/Godhead
"Marriage is a Ministry" – Couples counseling book
New Singles Book – "Saved Singles Surviving a Seductive Society"
He also has written full curriculums for:
Preachers/ Ministers Licensing and Ordination Training
Deacons Training
Christian Doctrinal Studies
Under the guidance of The Holy Spirit our Pastor has built St. Matthews to be a strong ministry with a true foundation of Love. Everyone who comes always says, "I can feel the love of God in this church". Dr. Turner is the father of 3 daughters Adojinah, and the twins Alaisha and Ashley. He is also the grandfather of one beautiful granddaughter named London.
Dr. Turner has a genuine love for his sheep and a passionate desire to ensure that all who are entrusted to his care as a Pastor will be welcomed into Heaven when God deems to call them home.